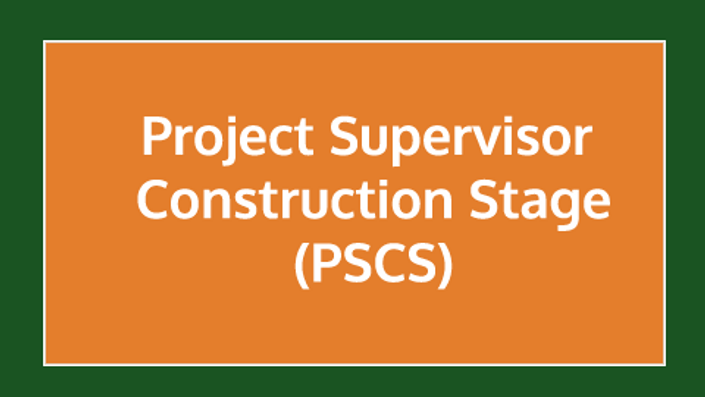 Management Duties of the PSCS
Everything you need to know to effectively manage the role of PSCS
Duties of the Project Supervisor Construction Stage (PSCS)
Your Instructor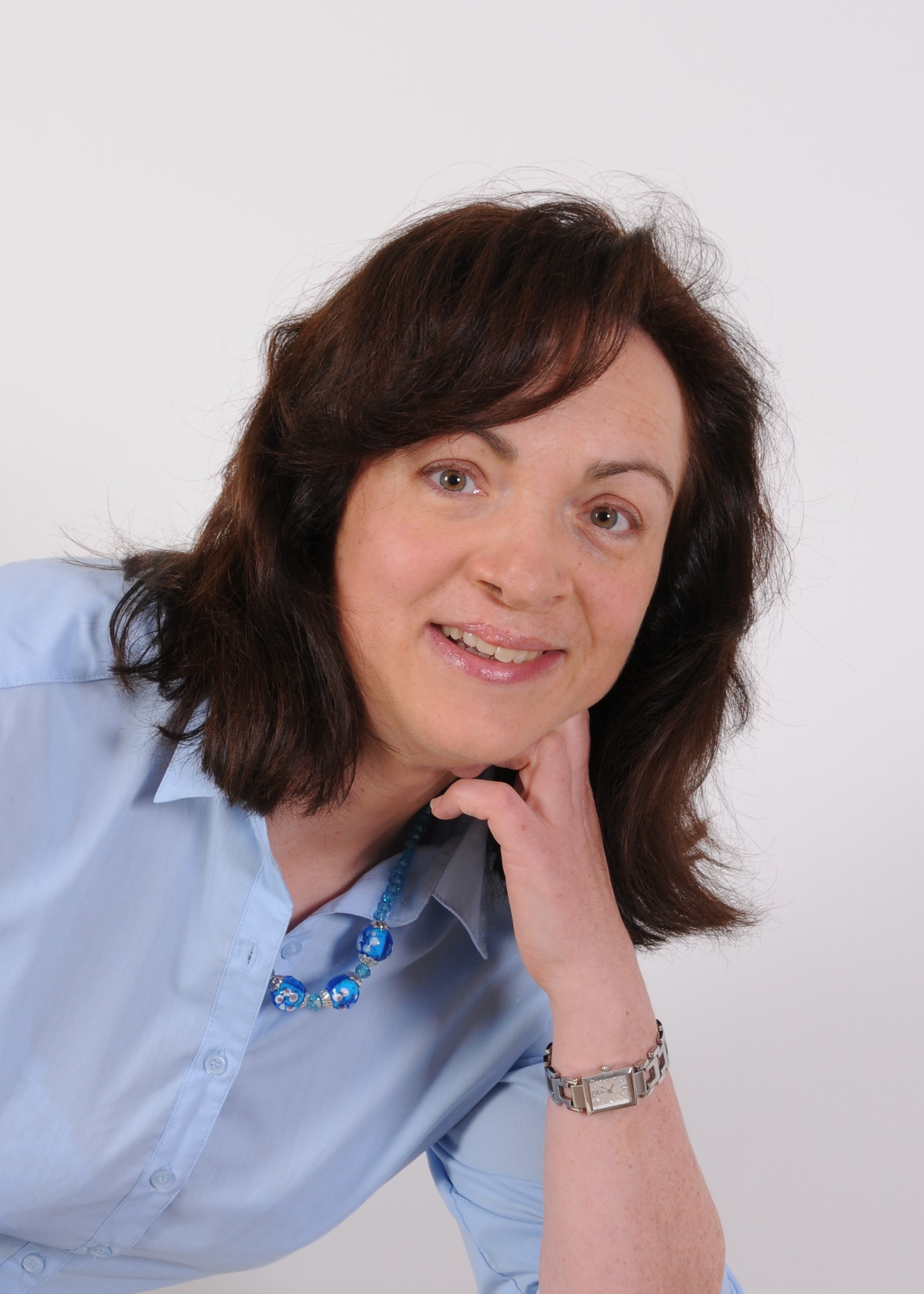 Geraldine is a Chartered Fellow of IOSH (Institution of Occupational Safety and Health) and also holds a Masters Degree in Occupational Health and Safety. She is also a OSHCR Registered Health and Safety Practitioner.
She has been working in Health and Safety since 2001.
Safety Wise Advice Services was established by Geraldine McGovern in 2005 and the Organisation has achieved a reputation for consistently delivering advice and guidance which is both informative and can be practically implemented.
Safety Wise Advice Services is experienced in managing Health and Safety in both the Republic of Ireland and Northern Ireland in Construction & Civil Engineering, Telecommunications, Wind Farms, Retail, Hospitality, Service Industries, Manufacturing, Medical/Healthcare and Public Sectors and Office environments. Some of our clients also operate on Mainland UK and we assist them with complying with local Regulations there also.
Geraldine was the Secretary of the IOSH North Western District of Ireland Committee from its inception in 2008 to 2012. The Committee worked voluntarily to raise awareness of health and safety in Counties Sligo, Leitrim, Donegal, Mayo, Longford, Westmeath, Cavan and Monaghan.
Safety Wise Advice Services specialise in providing health and safety guidance and training to Micro, Small, Medium and Large Companies and can tailor packages according to the needs of the Business taking into account the size and nature of the Business. The "One Man Band" right up to Multi National Corporations are catered for.
We have been delivering high quality training programmes (both Public and in-house) for over 12 years.
Geraldine has over 16 years experience working with the role of Project Supervisor Construction Stage (PSCS).
Frequently Asked Questions
When does the course start and finish?
The course is available for a period of 2 months upon enrolment. Unlimited access is available within the 2 month period across any and all devices you own.
Testimonials
"I found it very informative, clear and concise. As a result of your course I have a better understanding of the role of PSCS. Being able to complete the course on line in my own time was very convenient and beneficial. I have no hesitation in recommending this course to anyone taking on the role of PSCS. Thank you for this facility".
Frank Reynolds, Reynolds Plant Hire, Mohill, Co. Leitrim
"The Online PSCS Training course greatly improved my knowledge of the role of PSCS and will help me manage the role. I found the course very beneficial and it met my needs".
Declan Ward, Mono Electrical and Maintenance, Castleblaney, Co. Monaghan
"I found the PSCS presentations very educational and easy to navigate, the fact that I could complete the course at my own pace and not having to travel to a classroom setting were very significant advantages for me. I would highly recommend this course to anyone considering achieving the PSCS qualification".
John Kingston, Galeforce Energy Ltd, Glengarriff, Co. Cork
"Many thanks Geraldine, we highly recommend the Online PSCS Training Course to anyone considering doing this course"
Mary, Des and Bosco Judge, Judge Heating and Plumbing Ltd, Drogheda, Co. Louth
"I found the course very informative on the role of the PSCS in construction and it further enhanced my knowledge of safety in relation to construction. A real benefit of the course is being able to complete it in your own time. I'd recommend the online PSCS course to anyone"
Thanks
James McGrath, Ashleigh Environmental & Ashleigh Farms Ltd, Cappagh, Co. Waterford
"The Online PSCS Training course was very easy to follow, it delivered all the information and knowledge that I need to carry out the role."
Guillaume Rhein, Harrington Precast Concrete, Baldoyle Industrial Estate, Dublin 13
"The layout and content of the Course Curriculum was very good, it was like learning in a classroom setting without the travel and time off site. I highly recommend this course to any persons requiring the training for work with Local Authorities and any other Clients".
Declan Greaney, Chimfix Solutions Ltd, Co. Galway
"I found the course very educational"
Dermot Walsh, Acorn Civil Engineering
"Very informative course curriculum and a great idea for anyone carrying out a self-build."
Dr. Carmel Curtin, Corabbey Dental & Orthodontics, Midleton, Co. Cork
"I found the course very informative and well put together thanks again."
Owen O'Connell, Owen O'Connell Carpentry and Construction, Rathkeale, Co. Limerick
"I found the course very useful, there was a lot of good information in it."
Liam McCarthy, McCarthy Carpentry Services Ltd, Drimoleague, Co. Cork
"Completing the Online PSCS Training course gave me the freedom to continue working on Site and complete the course in my own time. I was able to complete the course at my own pace and in the evenings when I had an opportunity to sit down and study it. It was mighty".
Steve Moylan of Steve Moylan Plastering Construction and Carpentry, Kinvara Co. Galway
"The Course was very good, I would highly recommend it to anyone"
Ken McDermott, Precision Kilma Services, Ashbourne, Co. Meath
"Excellent Course"
Steven Owen of Steven Owen Construction, Claregalway, Co. Galway
"Excellent Course, covers everything you need to know as a PSCS"

Damian Leonard, Maintenance Manager, Bridgestock Care, Roscommon
"I found the course very informative and much easier to do than in a class situation because I could take my time taking down notes at each section and get it into my head before the next part was up and could go over a few sections a few times this cant be done in the classroom as it is shown once and then goes on, thanks for a great course."
Martina Landers, Edward Moore Electrical Contractor, Lismore, Co. Waterford
"Many thanks. Very informative and really good to highlight the key points."
Stephen Rhodes, Technical Manager, MDE Installations, Dublin Road, Monaghan
"I found the course very good, very informative. It also helps find all of the information that you need to manage the role of PSCS on a Project."

Peter Mernagh, Managing Director, Midwest Fire and Security, Oranmore, Co. Galway
"Many Thanks, I enjoyed the course and found it very informative"
John Shield, Shields Plant Hire & Construction, Dundalk, Co. Louth